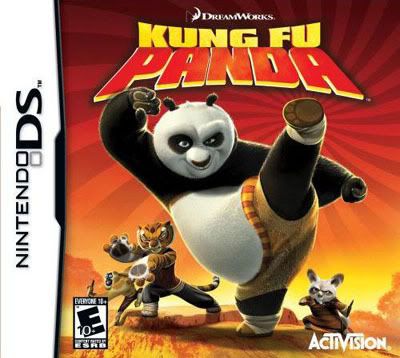 I never liked movie based games or at least it was out because of the movie. I tried Ironman and few others. I hated it. Kung Fu Panda DS was an exception. This game is somewhat similar to Ninja Gaiden Dragon Sword where you control Po, the Panda.
The game has less stylus movement than Ninja Gaiden or The World Ends With You, which actually spares your touch screen from the torture. The fun thing are the combos. In every level you progress, you acquired Kung Fu skills from the characters you save (because of them being Masters, they have the right of being captured and let Po save them) which enables you to do cool combos and rip the villains apart.
Bosses in the game are very easy to defeat. It's only the levels and stages that you need to cross over took most of the time.
The game somewhat died when Po got the highest of all Kung Fu in the game. Which I found it being boring afterwards.
My verdict. Good time waster, somewhat a good game but never meant to be bought.