Well, that's what's stated when I translated Famitsu.com from Japanese to English. I can't understand anything from what's been translated. Being a typical 2D fighting game, the storyline runs the usual storyline of "fighting tournament-participants join for personal reasons" thing.
For those who has been playing DS games should know Izuna from Izuna, Legend of the Unemployed Ninja. She's featured as well.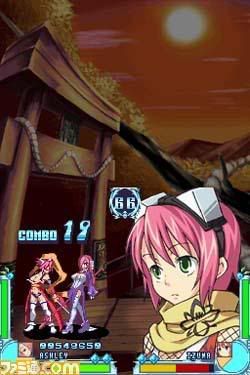 I have doubts on these but I'll give it a try when it's out.
Source
Famitsu